5 Best VPNs for P2P & Torrenting for 2018
Virtual private networks provide security and privacy for internet users in a multitude of ways. From concealing a user's online activities to keeping business data and account information protected, a virtual private network is an integral component in retaining security within today's precarious online world.
Commonly referred to as VPNs, virtual private networks are used by large segments of the online population. Students, corporate workers, and traveling professionals consider VPNs a necessity as the safety of the internet becomes increasingly compromised by hacking, cybercrimes, and identity theft.
Once regarded as a relatively unknown concept relegated to a small population of computer users, VPNs have evolved into a very recognizable concept that is readily acknowledged by the vast majority of internet users. As a result, the use of VPNs has skyrocketed, with increasing numbers of people implementing them in their online repair.
In today's modern times, online computing is as ubiquitous as the use of cell phones. People worldwide rely on the internet for several reasons, including research, entertainment, and far more.
However, the growth in internet usage comes with an increase in hackers and identity thieves. All of this growth resulting in the stark reality that every user going online puts themselves in the line of fire with the possibility of their sensitive personal data becoming compromised.
The need for VPNs has become a critical part of online computing as businesses, employees, students, and even the average at-home internet user have begun implementing VPN technology into their online routines to maintain safety and privacy in a treacherous online world with dangers lurking in every corner.
VPNs can be used for a variety of uses, and we see significant growth in the numbers of people using them for P2P and torrenting purposes. If you are interested in finding the best VPN to keep safe in today's online world as you conduct your torrenting and P2P activities, read on below.
Through extensive research and compiling user insights, we have created a list of the five premier VPNs available today for users interested in P2P and torrenting endeavors.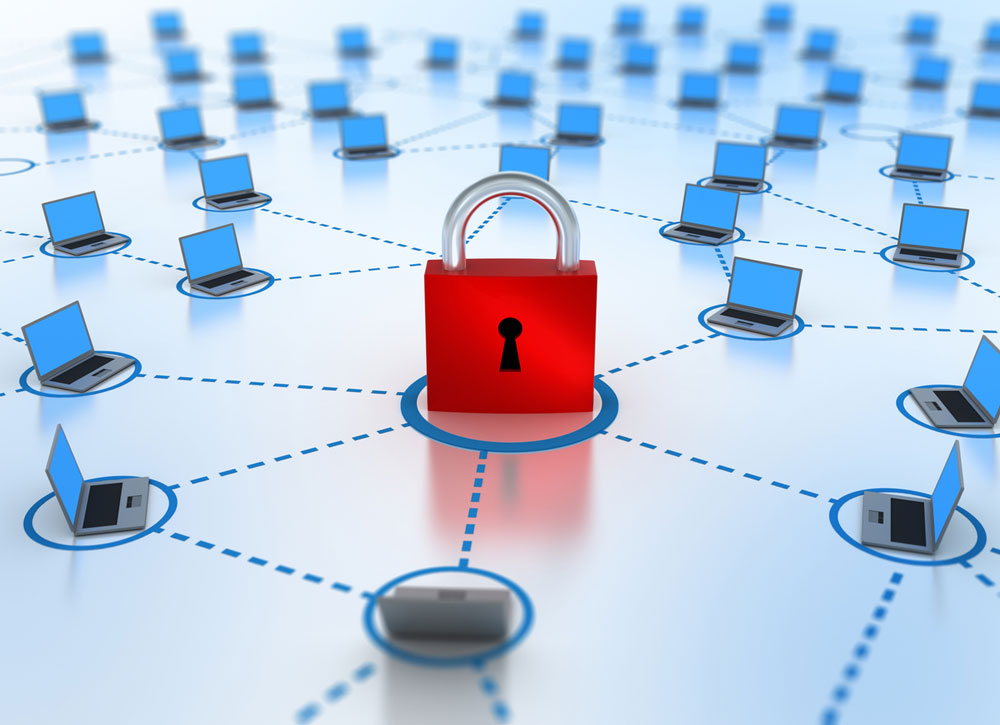 The List of the 5 Best VPNs for P2P & Torrenting for 2018
Before delving into the list of the five best VPNs for 2018, it's necessary to preface the list with an introduction that informs users of some of the problems associated with VPNs that are ultimately unsuitable for use for torrenting.
Of primary importance for internet users is retaining safety and security online. Privacy is a key factor when it comes to uploading and downloading files. However, there are very few VPNs that come close to being a one-size-fits-all entity that maintains the highest degree of safety and security while also being perfectly acclimated for torrenting uses.
Examples highlighting some of the problems found with VPNs primarily used for torrenting are the following:
Lethargic speed leading to exasperatingly long waiting times and instances of buffering
Cases where leak protection proves to be insufficient and ultimately exposes crucial information to third parties
Exposure of your true IP address
VPNs that keep records by logging your activity, thus enabling information potentially being traced back to a user
Keeping in mind the limitations of some VPNs listed above, we have rounded up the best five VPNs that provide the high level of privacy and security you need, as well as the robust performance you want for your torrenting purposes.
This is why you may not see some of the most popular VPNs on this list, as they may not be suitable for both purposes.
Cyberghost: touted as the "the truly complete VPN solution" Cyberghost stays true to its name by keeping you and your critical information concealed. They also continually provide exceptional performance regarding speed and also provide many user perks such as a handy kill-switch and the near-universal ability to be used on all devices.
Cyberghost reputation as a top-notch VPN has been recognized by major publications such as the New York Times, Wired, and The Wall Street Journal.
If there were truly a one-size-fits-all VPN that could provide everything an internet user needed, then Cyberghost would be among the top contenders. They offer the highest levels of security as well as incredible connections speeds and so much more.
ExpressVPN: proclaiming its services as "amplifying the internet," ExpressVPN has been touted by many users as one of the best among the top trusted leaders in VPNs.
This VPN is well known throughout the torrenting community for providing exceptional connection speeds. In addition, they also provide considerable user perks such as guaranteed privacy, no logging or record-keeping of user activity, and the ability to be used on nearly all devices. They also are equipped with the must-have kill switch that is found on the best VPNs available today.
Along with its high speeds, dynamic level of security, and must-have kill switch, ExpressVPN is extremely easy to use and is backed by a 30-day money back guarantee.
NordVPN: a fantastic option that lets you "enjoy the internet experience with no borders," NordVPN is for users who are looking for a VPN that guarantees no logging or record-keeping of any kind.
Notably, NordVPN is among the few VPNs available today that offers specific servers for torrenting purposes. Backed by legions of users and their glowing testimonials, this VPN is well worth investing in.
PrivateVPN: while not as recognizable as some of its big-name competitors, Private VPS is an up and comer in the VPN industry and is becoming increasingly popular among internet users.
Proclaimed as the fastest growing VPN service worldwide, Private VPN keeps your sensitive information completely safe while enabling you to conduct your internet activities at lightning-fast speeds.
Encompassing both safety and performance, this service has received an abundance of accolades from users with many making the switch from their former VPN service to PrivateVPN.
IPVanish: as is the case with its competition, IPVanish is specifically geared towards torrenting. This VPN service has won a bevy of awards and has been recognized by major publications such as CNN, PCMag, NBC News, and far more. With their "strict zero-logs policy" users can confidently keep their identity concealed in a nod of respect to the user's right to "preserve their right to privacy."
Conclusion
In today's technological times, internet use has become a fundamental part of our lives. Billions of users across the globe are logging in every day for a variety of purposes. At the same time, criminal activities including hacking and identity theft are on the rise and are putting the safety and security of online users at risk each and every time they use the internet.
VPNs protect internet users in countless ways. Depending on the needs of an individual user, VPNs provide the safety, security, and privacy that is necessary to keep safe against the many dangerous elements found on the internet, in addition to concealing the activities users wish to keep private.
For those who want the absolute best when it comes to privacy, security, and performance, the VPNs listed above will provide users with an exceptional experience. In many instances, they will also exceed expectations with their superior perks and benefits.