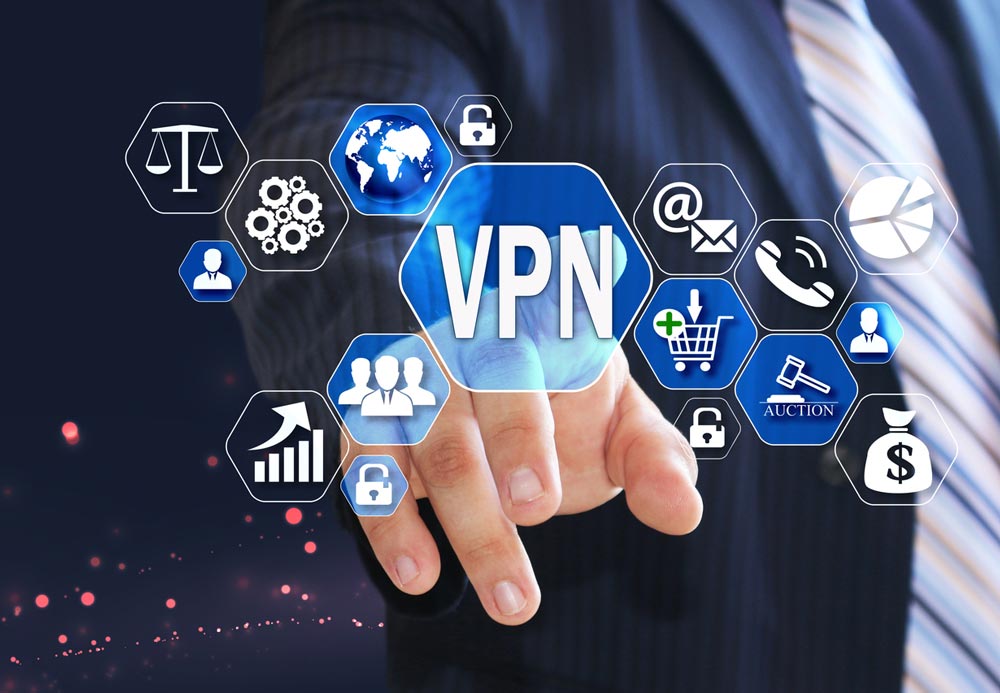 The Best Android VPN Apps Reviewed
There is no longer any doubt that your ISP is tracking each and every website you visit. This realization can be very unsettling for those who prefer to remain completely anonymous online. There are several ways to do that, but one of the best ways is to use a VPN (Virtual Private Network).
Why Should You Use an Android VPN?
Although most people might think that they have nothing to hide, you need to remember that you share a great deal of information over your internet connection. This is especially true when using your cell phone (as billions of people increasingly do nowadays). How would you feel knowing that third parties can snoop on your private messages?
Using a VPN allows you to:
Keep people such as your ISP from spying on your internet connection
Share torrent files without any kind of reprisal
Keep your personal data safe from prying eyes
Bypass any geo-restrictions which are very useful for those who enjoy unlimited Netflix streaming
Protect your identity and anonymity online
The problem is that not all Android VPNs are created equal. There are those that are not only effective but extremely easy to use just as there are those that are overly complicated and not that secure.
We are going to review some of the best Android VPN apps on the market today and give you an idea as to which direction you should lean when choosing one.

The Best Android VPN Apps Review
Android is a platform that supports billions of devices. Because it is so popular, there are a plethora of apps created for this very OS each and every day. With so many choices available to you, it is understandably quite taxing to know which one is the best for your device and for which purpose.
The list below gives you a review of some of the best Android VPN apps on the market. These apps are designed to give you all the advantages that come with using a VPN when browsing as shared above. That being said, here is a review of the best Android VPN apps:
NordVPN
NordVPN is one of the most secure VPNs on the market today. One of the most outstanding features of this VPN is that it has "Double VPN Technology" that passes your connection through two different and separate VPN servers as opposed to just one like most do. This gives you an extra layer of protection.
Another excellent feature is that NordVPN has a "zero logs" policy that doesn't track any of your activity online. NordVPN's primary objective is to provide you with privacy and security while you are online. That, however, does not mean that they do not pay attention to other aspects of the app such as user experience and support.
The app is very easy to use and offers you 24/7 customer support that can help you navigate any configuration issues that you may have while using both the desktop and mobile versions.
NordVPN Pros:
Double data encryption
Great performance
Easy to use
Quite affordable
NordVPN Cons:
It is an overly basic app
Some configuration problems with the mobile version
This app has a 3-day trial that allows you to give a go at no cost just to see if it is a good fit. With the double data encryption option, this is by far one of the most secure VPN apps out there today.
TunnelBear
TunnelBear is the best Android VPN for beginners just looking to get a feel for online security and privacy. As such, this app is designed to be as simple as can be while still incorporating a host of wonderful privacy and security features such as the "GhostBear" option that allows you to hide the fact that you are currently using a VPN when online.
This feature comes in handy because most websites tend to block VPNs. It also has a "Killswitch" that will protect your real IP address if and when the VPN malfunctions or drops out.
TunnelBear Pros:
It is easy to use for beginners
It is affordable
It hides your VPN as well as the fact that you are using a VPN
TunnelBear Cons:
It is quite slow when used over long distance connections
It only has two commercial plans
TunnelBear comes with a free option that only allows for 500MB a month. You can use that to see whether or not this VPN is right for your needs.
IPVanish
The aptly named IPVanish Android VPN app is one of the most stable and well-structured in the market. The only problem that most people have with this VPN app is that it does not have a killswitch which keeps your IP address hidden if the VPN app drops out.
Other than that, this app is by far one of the fastest in the market. It also has a "zero logs" policy which means that they do not track your activity online. Additionally, it offers you a 256-bit AES encryption, an OpenVPN protocol, and 24/7 customer support which means that you are in good hands should you need help at any given time.
IPVanish Pros:
It has a zero logs policy
Performs very well
Has extremely high speed
It is extremely stable
IPVanish Cons:
It is rather expensive
Has no free-trial
Has no kill switch
Although this Android VPN app might be slightly more expensive than its other counterparts on the market, it still offers you great value for the money. The fact that it has no free-trial should not scare you; the app offers you a 7-day money back guarantee should you buy it and not find it to be to your satisfaction.
When choosing an Android VPN app, you want to choose one that is not only easy to use but also offers you great customer service support. Most of these apps have the same features in general.
What separates them is the price at which they come, the speed at which they operate, and how stable they are when being used over long distance connections.