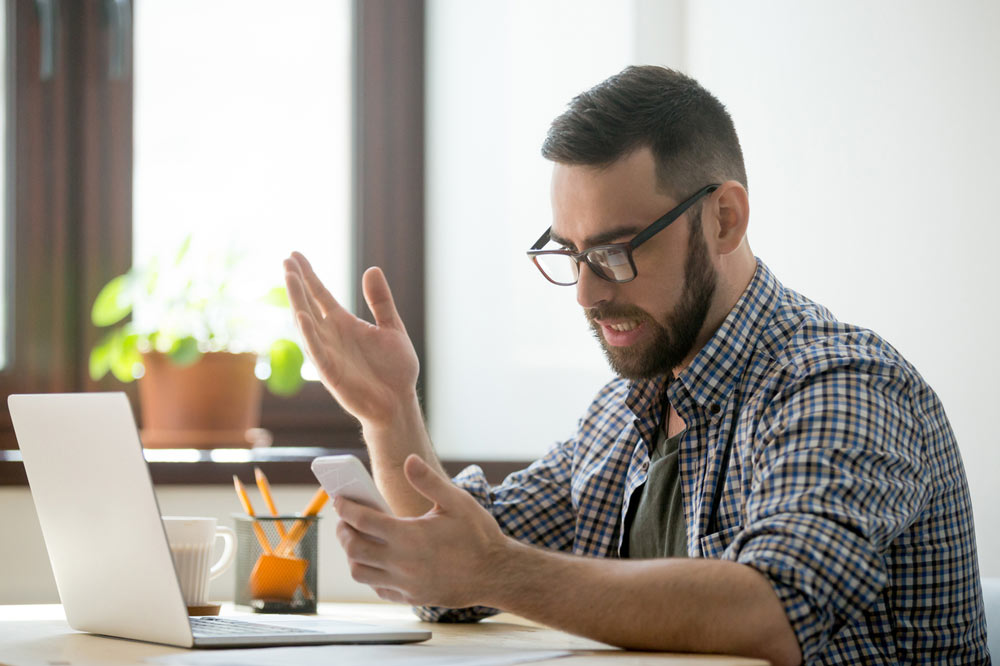 How to Remove Samsung Virus
It is no secret that Samsung phones and tablets have the capacity to mess up your entire day by behaving unreliably at the worst times. As junk piles up and the unwanted software that is littering your homepage increases, your phone is at risk of falling victim to a virus or malware attack. On rare occasions, erratic behavior is a clear indicator that your phone has been infected by a virus or another form of malware.
Viruses are not very common, and they do not always cause your phone to start acting up; however, it does happen. On rare occasions, these viruses can get transmitted to the phone in question via dodgy applications that were installed from a platform very different from the certified Google Play store.
The most visible and recurrent symptom offered as evidence of a virus on the phone is seeing multiple popups in the browser. These popups can usually be removed by clearing your browser's cache. To do this:
Go to settings
Click on Apps
Select your browser (Most people use Chrome)
Choose storage
Click on clear cache
To clear your browsing data when you are within Chrome, select the three dots on the top right corner of your screen and click on settings. You should then click on privacy and clear browsing data. Simply select all the applicable options and choose clear data.
If your phone is still acting up, another way to stop your problems is to perform a factory reset which wipes all your custom settings and data and restores the phone to how it was when you bought it. To do a factory reset on your phone:
Go to Settings
Find System
Click Reset Options
Erase all data (this option may be worded differently depending on the phone you are using)
Before you choose to do a factory reset on your phone, it is important you know what you are getting yourself into. Information lost during a reset cannot be recovered no matter how much you try. Therefore, it is a good idea to back up all of your important data you before starting the process.
If you have an idea of what may be causing the problems, you can save yourself the trouble by simply removing that particular application. You may have noticed that your problems began the day following the installation of a new application you downloaded, for example.
Removing an application can be a hassle when it has administrators' rights. However, with the steps outlined in this article, you should be able to deal with anything thrown at you. We will show you how to move your phone into safe mode, revoke admin's rights, and remove the erring application.
Assuming you have tried the options above and the issue still plagues your device, make sure that your device may not be rebelling against a new software update you just installed. Sometimes, newer software updates slow down old phones. If that is the case, the update should be rescinded.
Here is how you remove virus-laden applications with administrative privileges from your Samsung Phone:

Enter Safe Mode
Move your phone into safe mode. Doing this will stop all third-party applications from functioning on your phone, and this is including the one you want to delete. To do this, select the power button and hold it to access the power off options. You can then select and hold power off to call up a safe mode restart option.
Other phones do theirs differently. They could have you press down the volume down button as the phone is restarting to access safe mode. In case none of these options work, try running a search on Google for 'How to put (include your phone's model here) into safe mode and follow the instructions given.
When your phone is in safe mode, the words 'safe mode' will be displayed in the bottom left corner of the screen. When your phone is in safe mode, select your settings and choose apps. Click or run a search for the erring application in question. If you do not seem to remember what it is, just choose the application you cannot remember downloading.
Revoke Administrator Rights & Remove Shady Applications
Select the suspicious application regardless of what it is actually called and click uninstall. Most times, this is all that is needed to get rid of the virus, but sometimes you may find that the uninstall button is greyed out. This happens when the virus has granted itself administrator status.
To fix this, do the following:
Leave the application menu and enter the device administrator's menu
Open settings
Click on security
Search and select other security
Click on device admin applications
This list contains all the applications that have administrative status on your phone. To get rid of them, click on the application you wish to deauthorize, and then click on deactivate on the screen that pops up. All you have to do now is return to the applications menu and uninstall the first application. You have now gotten rid of the virus, so you can restart your phone and leave safe mode.
Now you know what to do when a virus stumbles onto your phone. But what do you need to do to prevent such an occurrence from happening in the first place? Here is a list of things not to do on your Samsung phone:
How to Avoid Getting Viruses on Your Samsung Phone
1. Don't Install Applications From Third-Party Sites Except When Absolutely Necessary:
This setting comes disabled when you buy a new phone; however, you can open up your phone or tablet's settings page and then select the security option that disables the unknown sources option. If you need to install an application that is not on the Google Play store, you should perform as many checks as you can to ensure its legitimacy.
2. Always Review Application Permissions:
You should make sure to review everything an application is asking from you before you click install. Do not grant an application admin rights because it makes uninstalling it a bit harder.
You should also opt for anti-virus protection on your phone, ensure your phone's operating system is always up to date, and keep an eye out for any cloned or suspicious applications.