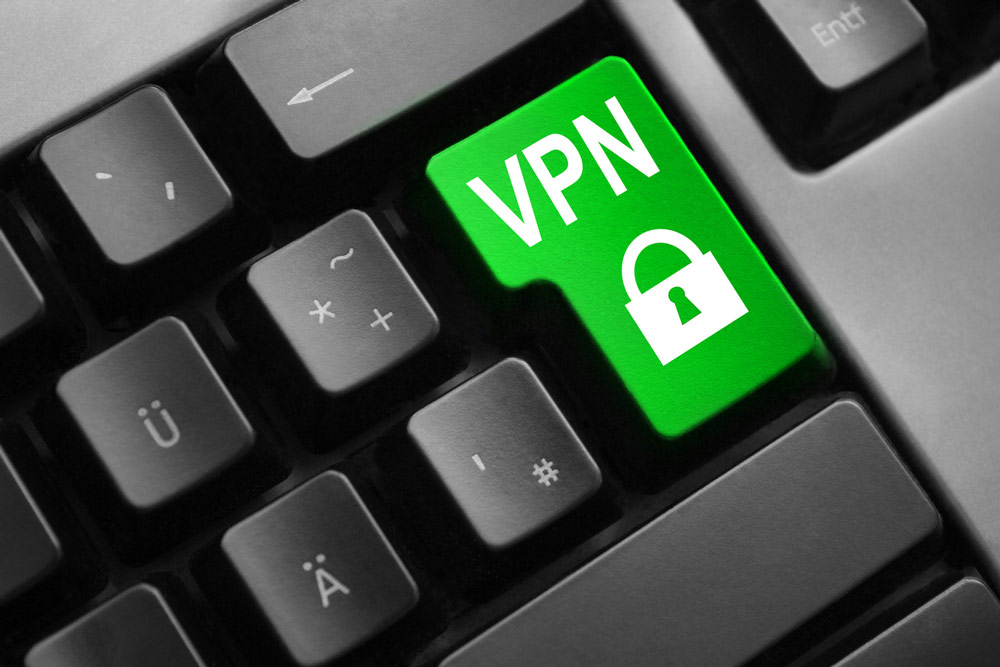 The Best VPN-Enabling Hardware to Buy
Since its inception, the internet has evolved in a multitude of ways. Social media, entertainment sites, and blogs have given internet users countless opportunities to enjoy technology in different ways. However, the dark side of the internet has grown as well, with hackers, identity thieves, and those with ill-intent lurking in every corner of the internet.
Virtual threats are not only commonplace in today's internet but are a very real and pressing reality that put users at risk every time they sign on. Safeguarding against the various threats that exist on the internet requires a sense of keen awareness as well as a willingness to invest in key products that ensure safety, security, privacy in the face of any virtual threat or attack.
Virtual private networks (VPNs) are among the most integral components in establishing online safety and protecting your data against the prying eyes of hackers and identity thieves. Through establishing secure connections between multiple sites with powerful encryption technology, VPNs have become an absolute necessity for businesses, corporations, offices, and individual users.
Read on below to see our top picks for the best VPN hardware available for purchase and be well on your way to surfing the net safely, securely, and confidently.
GL.iNet GL-AR150 Mini Travel Router
Highlights
Functions as a Wi-Fi Converter; creating an internet hotspot in seconds with OpenVPN protection
Comes preinstalled with OpenWrt
Includes Repeater Bridge
150Mbps of high-speed performance
Open source
Fully programmable IoT Gateway
Lightweight at just 1.41 ounces
Offers tethering over both 3G and 4G networks
Powered by USBs, 5VDC-style adapters or power banks
Overview
Among the best products on the market right now aimed at portability, the GL.iNet GL-AR150 Mini Travel Router is packed full of user perks for travelers on the go. Available in standard and PoE versions, this mini router is priced on the lower end of the spectrum.
Despite its low price, the GL.iNet GL-AR150 Mini Travel Router doesn't compromise on performance. When paired with the OpenVPN client and or TOR, safety is further bolstered for added user confidence.
With OpenVPN installation comes a multitude of choices for users to choose from including 20+ VPN service providers and the ability to take advantage of TOR firmware to conceal browsing activities.
At a weight of a mere 1.41 ounces, this mini router can easily be slipped into backpacks and laptop bags for on-the-go use anywhere and everywhere.
Linksys WRT AC3200 Open Source Dual-Band Gigabit Smart Wireless Router
Highlights
Available in three options for users looking for hardware to suit their budget
Comes with Tri-Stream 160 technology which effectively doubles the amount of bandwidth and provides the fastest bandwidth speed of any router on the market right now
Comes with MU-MIMO technology to facilitate lightning fast speeds on multiple devices simultaneously
Ready-to-go Open-source capability alongside OpenWrt and DD-WRT to give users incredible flexibility and customization abilities
Enables users to monitor their homes via wi-fi from their devices at all times
Equipped with 256MB Flash and 512MB of RAM Memory for even faster data speeds, enabling users to do more tasks at once
Overview
Tech industry leader Linksys has a winner with their WRT AC3200 Open Source Dual-Band Gigabit Smart Wireless Router. Available in a variety of options to suit an individual's budget, this product comes equipped with a bevy of user perks and unique capabilities.
Users will appreciate the Tri-Stream 160 doubling the 5GHz bandwidth and the ability to gain access to previously restricted DFS channels at full bandwidth speeds for clear, fast, and powerful Wi-Fi that may not be found on most other routers on the market.
Like most routers, the WRT AC3200 Open Source Dual-Band Gigabit Smart Wireless Router is Open source ready but is distinct in its advanced customization abilities via OpenWrt and DD-WRT.
An exclusive smart Wi-Fi application is integrated into the system for users to monitor and control their networks remotely anytime and anywhere. Ideal for users seeking a premium product at a reasonable price point, this Linksys feature-rich router does not disappoint.
Linksys LRT224 Business Dual WAN Gigabit VPN Router
Highlights
Comes in dual WAN and single WAN options
Budget oriented option for businesses
Provides up to fifty IPsec tunnels per site to site and client to client VPN
Provides five OpenVPN tunnels for both iOS and Android users
Robust 900 Mbps firewall along with 110 Mbps IPsec throughputs
Chock Full of user-friendly features and perks to meet a diversity of business network needs
Enables load balancing and WAN failover to produce reliable, consistent connectivity to the internet
Overview
With the Linksys LRT224 Business Dual WAN Gigabit VPN Router and power adapter, business owners are provided with a plethora of benefits at a budget-friendly price. Some of the more notable perks included are the following:
Secure access via an OpenVPN from both laptops and Android devices, regulation of network use via URL filtering, organization capabilities provided by VLAN tagging and inter-VLAN routing that keep resources orderly. You will also find lightning fast data transfers with the dual WAN options load balancing feature and an intuitive, user-friendly interface for an uncomplicated and streamlined experience.
Along with OpenVPN support, the Linksys LRT224 comes with Gigabit Ethernet ports and a fully integrated firewall. Ideal for small to medium businesses, the Linksys LRT224 provides secure, consistent, and reliable access to owners and employees via remote access from the VPN to laptops and cellphones alike.
UTT AC750GW Small Business Dual Band Wireless AC Gigabit VPN Router
Highlights
Considered the premier VPN router for small to medium businesses
Brimming with options, perks, and user benefits
Dual WAN ports
Load Balance/Failover technology
10 x IPSec/PPTP VPN
750Mbps
7dBi detachable-style Antennas
File sharing via USB
Overview
Touted as the next generation wireless standard, the Wireless AC750GW provides wireless performance at speeds up to 450Mbps (five GHz) and 200 Mbps (2.4 GHz) along with 3×7 dBi antennas to culminate in maximum performance and range while ensuring consistent and reliable connectivity.
Proven to reliably work in multi-story buildings and other locales that can prove problematic for other routers, the UTT AC750GW overcomes the obstacles that many other routers can't.
Configured with Dual WAN with options of using up to four WAN ports, this router easily optimizes uplink throughput via a combination of load balancing and failover multiple ISP connections, making it ideal for small businesses and more.
Intuitive and featuring a user-friendly interface, the UTT AC750GW can be readily used by both business owners and employees.
Conclusion
Virtual private network hardware is a booming industry that is growing at a rapid rate. As increasing numbers of internet users look towards VPN technology to keep their data safe and secure, the market responds in kind.
By offering a multitude of state-of-the-art products, the VPN market is now geared towards a diversity of users from major corporations, small business owners, and the individual at-home internet user.
With the plethora of products available on today's market, finding the perfect BPN hardware for your needs is a simple task, and can be procured at a budget-friendly price while offering the performance, safety, and reliability you desire.